The Dual Master's Programme in Computer Science (DMI) at encoway is a two-and-a-half-year course that prepares particularly talented young professionals for a professional future in IT management.
The DMI is designed as a three-pillar model. The core of the programme is a full master's course in computer science at the University of Bremen or the Bremen University of Applied Sciences which is attended on a part-time basis. Parallel to the course you will be a salaried part-time employee at encoway. A special feature of this master's course is the third pillar, the so-called profile programme. In exclusive seminars, technical expertise is enhanced with the acquisition and expansion of essential soft skills and key competences.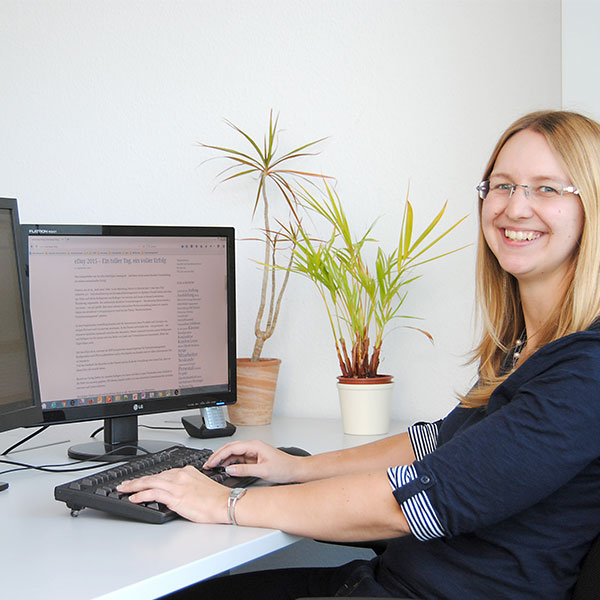 At encoway, you can do the DMI in one of three different departments: Project Development, Product Development or Sales. In the project development and product development departments you will be optimally prepared for a later activity as a technical project manager, quality manager or software architect. In the sales department you will specialise as a technical project manager or technical sales manager.
encoway is one of the initiators of this form of training in Bremen and we have been providing professional training for dual students since 2007. We place great importance on raising enthusiasm for our company among the best young talents, providing them with the best professional training and retaining them in the long term.
Would you like to know more about the DMI at encoway? Here you can find more interesting information: